What makes Gujarat unique
Original Gujarat
Trip No. 6204
Ahmedabad - Modhera - Dasada - Bhuj - Rann of Kutch - Gondal - Junagath - Sasan Gir - Somnath - Diu - Bhavnagar - Palitana - Lothal - Vadodara - Chmpaner - Ahmedabad

Even in the little-traveled Indian state of Gujarat, located in the far west of India and bordering Pakistan, there are cultural sights of absolute world class to be discovered. The lower number of visitors may be due to the fact that Gujarat - in terms of tourist attractions - is always overshadowed by its more well-known neighboring state of Rajasthan. Nevertheless, the list of discoveries on our trip is long. We can also experience an authentic piece of India. The history of Gujarat goes back a long way, we find remains of the approx. 4,000 year old Harappa civilization. The entire diversity of India is reflected within Gujarat, especially on the Kathiawar peninsula (Saurashtra). The huge sun temple of Modhera and the Shiva temple in Somnath are significant examples of Hindu architecture. The unsurpassed highlight of a trip through Gujarat is of course the Jain temple complex of Palitana, a masterpiece of marble carving. Gujarat also has a lot to offer in terms of landscape: the salt desert of the Rann of Kutch fascinates with colorful villages where traditional handicrafts flourish. In winter, flamingos and pelicans come here to nest. The rare wild asses live in the Little Rann of Kutch and the last remaining Asiatic lions exist in the wild in the Gir Forest. On the southern coast we find beautiful beaches and the city of Diu, which has been able to maintain its flair from the Portuguese colonial times to this day. A perfect mix: cities worth seeing, unique cultural monuments and unique natural beauties, all of this without endless driving distances, that is what makes a visit to Gujarat so worthwhile.
Jain Temple on Shatrunjaya Hill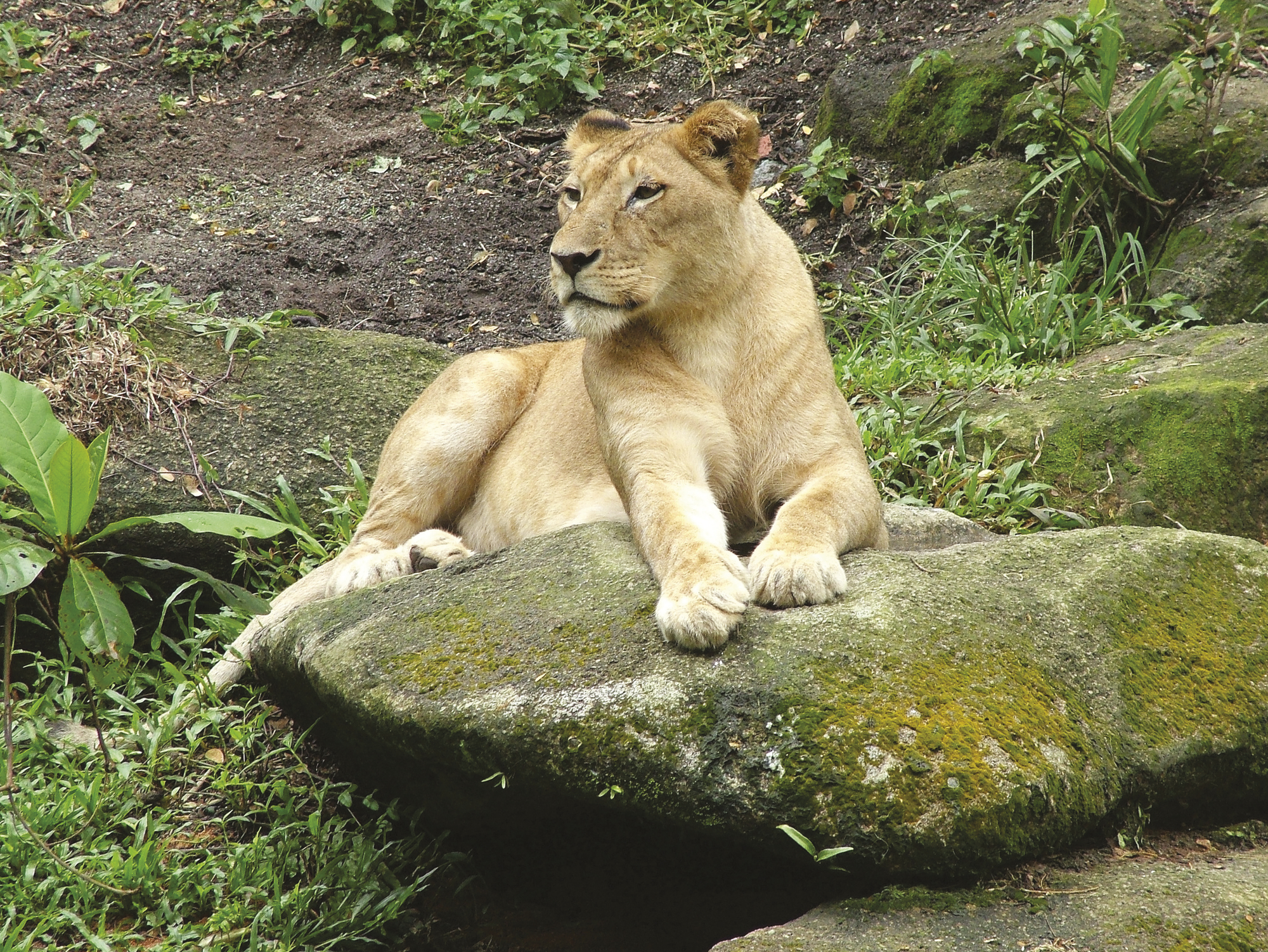 Jain Temple on Shatrunjaya Hill
Itinerary:
15 day tourDay 1: Outward flight to Ahmedabad
Departure from Frankfurt, scheduled flight with QATAR AIRWAYS via Doha to Ahmedabad.
Day 2: Ahmedabad
Arrival in Ahmedabad early in the morning, transfer to the hotel. During the day sightseeing in Ahmedabad, the largest city in Gujarat state and center of the textile industry: Friday Mosque (Jama Masjid), Sidi Sayad Mosque, Hate Singh Temple, bazaar area and the Sabarmati Ashram founded by Mahatma Gandhi in 1915 .
FA
Day 3: Modhera - Dasada
First drive to Patan, known for the wonderful patola silk saris that are woven here. Also worth seeing are some Jain temples, wooden houses with carvings and the Ranakivav stepwell. Continue via Modhera (here the sun temple from the 11th century, dedicated to the god Surya) to Dasada (250 km).
FA
Day 4: Dasada
Excursion to the Little Rann of Kutch. This flat, desert-like plain is flooded every year during the rainy season and then turns into inaccessible salt marshes. Flamingos live here in winter. Visit the sanctuary for Asian wild asses, a rare and endangered species that can only be found here. On the way we see traditional villages of the Rabari nomads.
FMA
Day 5: Bhuj
Drive to Bhuj (270 km), capital of the Kutch district. In the afternoon visit of the old walled city: palace complex with Aina Mahal and Pag Mahal, nearby Bhujodi with its wool and cotton weaving mills.
FMA
Day 6: Bhuj (Rann of Kutch)
North of Bhuj, in the direction of the Great Rann of Kutch, visit typical Banni villages (permit required). These villages are known for the production of handicraft products such as embroidery, patchwork, knotted batik, leatherwork.
FMA
Day 7: Gondal
Drive over to the large Saurashtra Peninsula, via Rajkot to Gondal (270 km). Various palaces still bear witness to the glorious past as a princely state, including the Naulakha Palace on the banks of the Gondali River. Also worth seeing is the Swami Narayan temple, the Ayurvedic pharmacy and the breeding stud of the Kathiawadi horses.
FA
Day 8: Junagadh - Sasan Gir
Continue to Junagadh (65 km), old princely city at the foot of Girnar Hill, surrounded by a medieval fortress. Visit of Uparkot Fort, Ashoka Rocks and Buddhist Caves. Another 70 km south to Sasan Gir, the last refuge of Asiatic lions. 2 nights in a comfortable tent camp.
FA
Day 9: Sasan Gir
Mornings and late afternoons Safaris in the Gir Forest, looking for Asiatic Lions.
FMA
Day 10: Somnath - Diu
Drive via Somnath (visit to the Shiva temple) to Diu (130 km), a former Portuguese colony on the Arabian Sea with beautiful sandy beaches. Rest of the day free, opportunity to swim.
FA
Day 11: Diu - Bhavnagar
Morning sightseeing in Diu: Portuguese fort from the 16th century, St. Paul's Church with old paintings and a local market. Conn. Continue through southeastern Gujarat to Bhavnagar (200 km), old port city on the Gulf of Khambhat.
FA
Day 12: Bhavnagar (Palitana)
Full day excursion to 50 km away. Palitana. Climb over 4,000 steps to Shatrunjaya Hill, which rises 600m from the plain. Here followers of the Jain religion built nested temples in 863, the entire mountain top is a sacred area. In the afternoon drive back to Bhavnagar.
FA
Day 13: Lothal - Vadodara
Drive to Lothal, here the excavation site with ruins of a port city from the Harappa period, one of the earliest large settlements on earth. Conn. Continue to Vadodara (total 250 km), the former Baroda. In the afternoon tour through the important university and industrial city, third largest city in Gujarat: Old Town, Laxmi Vilas Palace in Indo-Aracen style, Fatehsingh Museum.
FA
Day 14: Champaner - Ahmedabad
Drive to Champaner (60 km), here the Archaeological Park Champaner-Pavagadh, a UNESCO World Heritage Site since 2004, with the ruins of an early Hindu city that has not yet been fully excavated. After the sightseeing drive back to Ahmedabad (another 160 km), farewell dinner and one last overnight stay.
FA
Day 15: return flight - arrival
Very early in the morning transfer to the airport, flight back from Ahmedabad to Frankfurt, again with a stop in Doha.
Highlights:
Two-week tour through largely unknown and little-traveled Gujarat
so we experience a pristine India, with fascinating landscapes and traditional villages
a pure overland tour from / to Ahmedabad for the greatest possible travel experience
the Saurashtra Peninsula with its cultural highlights
a highlight to visit: the Jain temples of Palitana on Sharunjaya Hill
Wildlife viewing in the scenic salt flats of the Rann of Kutch
exciting safaris in the Gir Forest in search of Asiatic lions
our special tour for India connoisseurs and lovers
Early booking discount (2%, see page 10)
Hotel overview
| place | hotel | overnight stays |
| --- | --- | --- |
| Ahmedabad | STAROTTEL **** | 2 |
| Dasada | RANN RIDERS ** | 2 |
| Bhuj | KUTCH? SAFARI? LODGE | 2 |
| Gondal | HERITAGE HOTEL RIVERSIDE PALACE | 1 |
| Sasan Gir | LION? SAFARI? CAMP | 2 |
| Diu | RADHIKA BEACH RESORT *** | 1 |
| Bhavnagar | HERITAGE HOTEL NILAMBAGH PALACE | 2 |
| Vadodara | ROYAL ORCHID CENTRAL **** | 1 |
Included in the tour price
Scheduled flights with QATAR AIRWAYS or similar from / to Frankfurt including taxes and fees
domestic German rail journey Rail & amp; Fly (2nd class)
Overnight stays in hotels according to standard (country category) according to tour itinerary or equivalent
Meals see tour itinerary (B = breakfast, L = lunch, D = dinner)
Transfers, sightseeing, sightseeing and adventure programs including entrance fees
a travel guide of your choice
continuous, German spr. Tour guide from / to Ahmedabad
Not included in the tour price
Visa: Visa: Required for India. We recommend using a visa service or applying for a visa online (currently 80 USD).
Minimum number of participants: 6
Maximum number of participants: 12