Lies Trump more than previous presidents
US Republicans demote Trump critic
The number three Conservative in the US House of Representatives, Liz Cheney, was removed from office in a parliamentary group vote. The parliamentary group leader Kevin McCarthy had justified the vote by saying that the internal party dispute over their attacks on ex-President Donald Trump distracted from the common fight against the Democrats.
The 54-year-old then stressed that she wanted to continue fighting the "big lie" of alleged fraud in the presidential election in November - and prevent a possible return of Trump to the White House: "I will do everything in my power to ensure that the former president never gets anywhere near the Oval Office again. "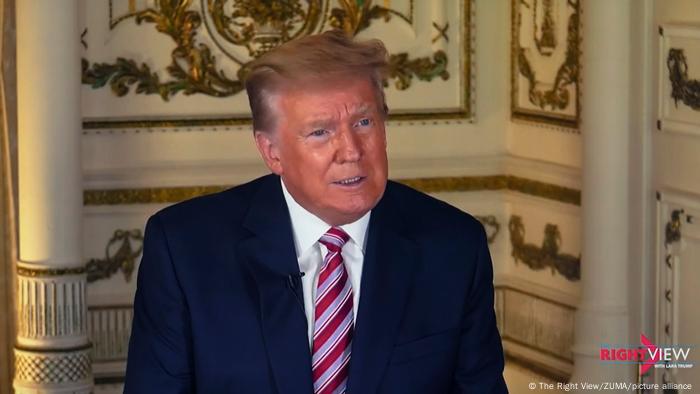 Donald Trump has retired to Florida, but the 74-year-old is still a long way from politically deregistered
The daughter of former Vice President Dick Cheney is one of Trump's harshest internal party critics. After storming the Capitol on January 6, Cheney was one of only ten Republicans to vote for impeachment against the then president.
The Wyoming MP has since repeatedly sharply criticized Trump for his allegations of fraud surrounding the November 3 presidential election. She recently condemned a "dangerous and anti-democratic personality cult around Trump" in her party, in which the ex-president was recently able to consolidate his power.
Trump is still spreading the claim six months after the presidential election that his challenger Joe Biden only won through massive election fraud. Authorities, observers and dozens of judges have so far found no evidence of electoral fraud on a large scale.
Trump, who has repeatedly flirted with a renewed presidential candidacy in 2024, has been able to consolidate his power over the Republicans in recent months. Cheney's successor as a so-called Conference Chair - something like a parliamentary group manager - is likely to be the 36-year-old Trump ally Elise Stefanik.
The Republicans are already looking to the next congressional elections in the fall of 2022. The opposition party hopes to be able to win back the majority in the House of Representatives and Senate from Biden's Democrats.
uh / kle (dpa, afp, rtr)