What is special about Harley Davidson
What makes a Harley-Davidson so special?
From Laura | January 21, 2020
Meanwhile, Harley-Davidson has become one of the most famous and iconic motorcyclebrands in the world. Even after several changes of ownership and strong competition on the world market, the brand remains as stable as ever. In the 21st century, the brand is now building the most popular motorcycles in the USA and is also very popular in all other parts of the world. With the help of motorcycle experts Manuel Garriga and John Searle, we found out what makes this motorcycle so special.
Backyard beginnings

In 1901 Arthur Davidson and William Harley began work on their first motorcycle in a tiny shed in a backyard in Milwaukee. At the age of 20 and 21, they set out to turn strenuous cycling into a pleasant and fun activity. Successful. Together with Davidson's brothers Walter and William, they succeeded in presenting the first motorcycles to the public as early as 1903. In fact, they brought out three different models, all three of which marked the beginning of the Harley-Davidson company. From this point on, further variations were brought out in quick succession; including motorcycles with larger and more reliable engines and those that could easily reach higher speeds.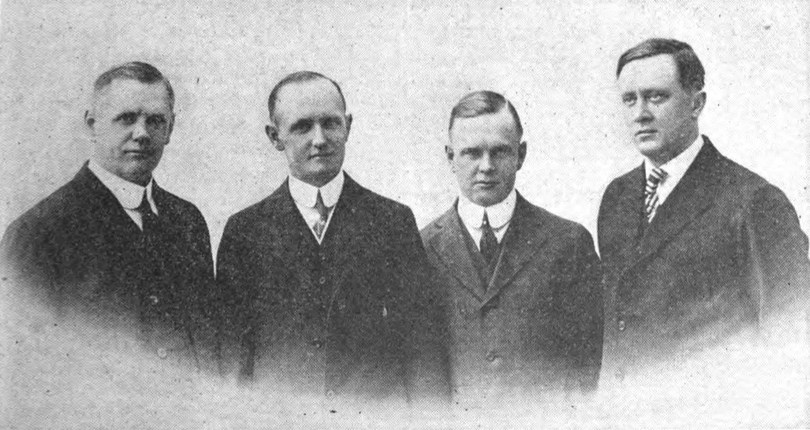 Left to right: William Davidson, Walter Davidson, Arthur Davidson and William Harley
Characteristic sound
The sound of a Harley engine is unmistakable. Of course, it can be attenuated or amplified depending on the setting of the exhaust, but the characteristic timbre is created by its construction. The pistons are clocked in such a way that one of the two pistons fires with each revolution. At the same time you can hear the exhaust valve opening once every second turn and if you concentrate properly, you can even hear the crackling and popping of the pistons. The sound of a Harley is very different from all other noises in traffic.
Prominent advertising partners
But the brand is not only strong in the motorcycle segment. In 2018 alone, the company had sales of $ 292 million in goods that are not directly related to motorcycles. For this one took prominent support to help. Stars like Rihanna, Kanye West, Kid Rock and Selena Gomez were already among the Advertisingfaces. But don't think that these items are any kind of promotional item. On the contrary, the products are of high quality and the customers' brand loyalty is very strong. Leather jackets, biker boots, T-shirts and fingerless gloves are all coveted and sought-after items. Not to mention that these things seem extremely suitable for equestrian sports as well.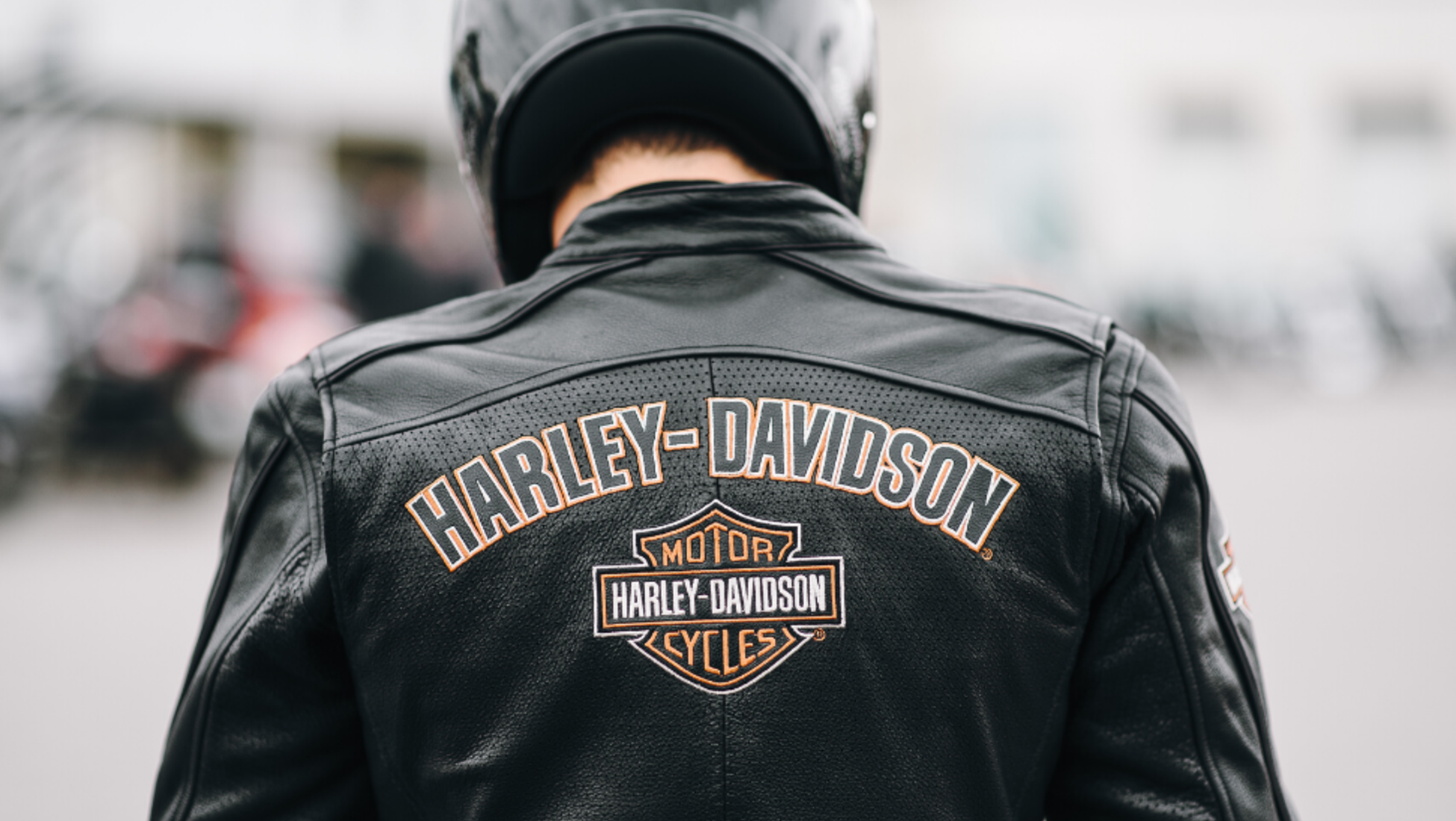 The Harley-Davidson leather jackets are very popular
Suitable for long distances

But one of the biggest success factors for the Harley-Davidson brand is that their bikes are built to last. Should there still be problems, the company has an extensive dealer network and the option of sending your machine back to the factory for repair. And because they are so popular, the spare parts supply can be described as very good. In addition, the motorcycles are designed so simply that they can be easily adapted to any time.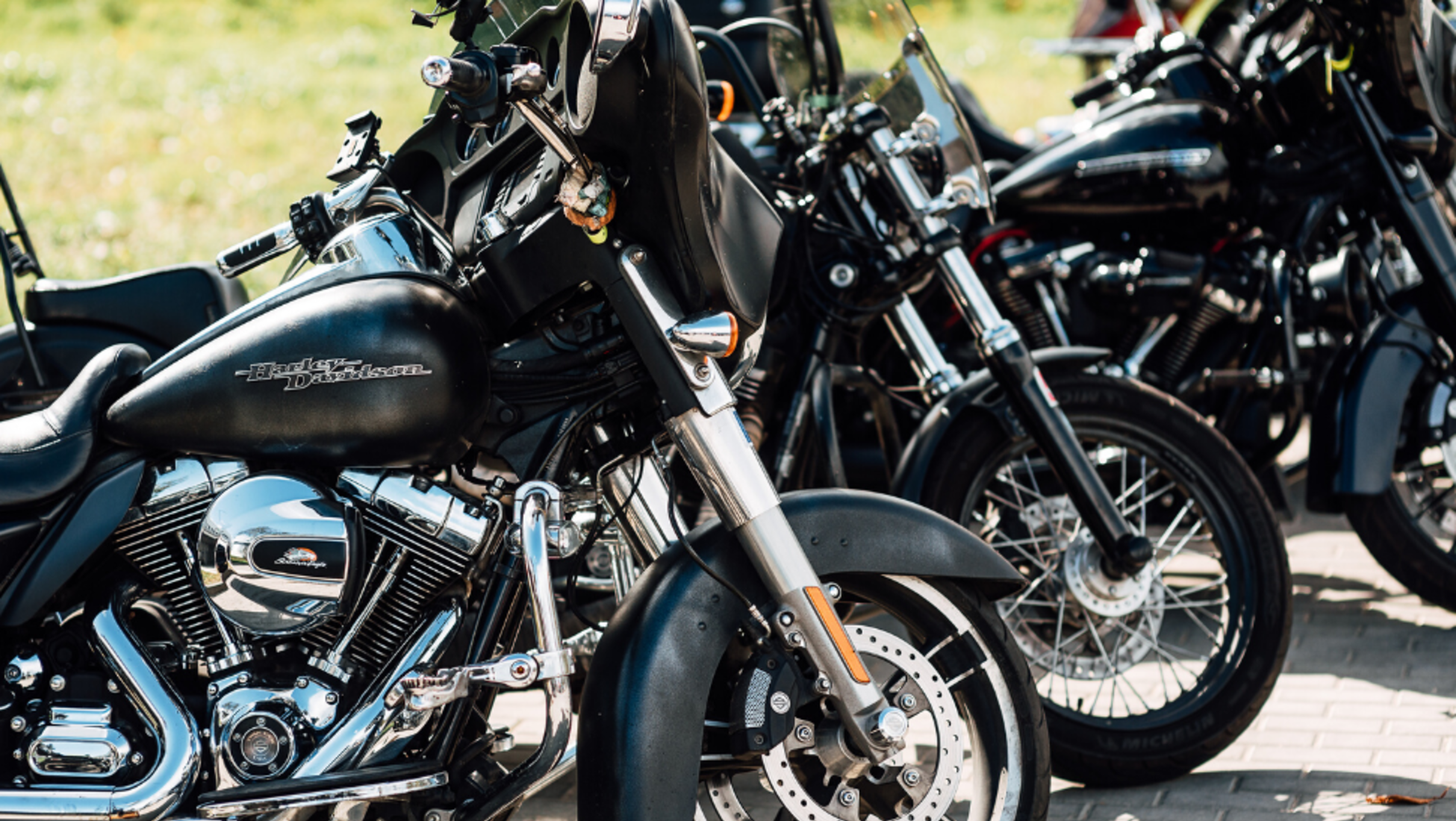 The motorcycles are not only aesthetically pleasing, they are also durable and adaptable.
Together, these factors have ensured that Harley-Davison continues to thrive and its illustrious legacy lives on. The brand is also a well-known name for those who have nothing to do with motorcycles, which is known for its retro items. But for bikers it is the home of reliable and solid driving pleasure.

____________________

Make sure to check out our latest Motorcycles auctions at or register as a seller at Catawiki.

Discover more about Classic motorcycles and scooters | Automobilia and Motobilia
You might also like these stories:
A short story about the first ever motorcycle ride
Luigi Colani: the crazy professor of organic car design
The history of Mercedes-Benz based on three cars