How did TikTok come back to India
Trump wants to ban TikTok in the US
"As far as TikTok is concerned, we are banning them from the United States," said US President Donald Trump, according to journalists traveling with him, in his government aircraft, Air Force One. "Well, I have that power. I can do it with a presidential decree or with it (an emergency economic warrant)," he said. He plans to take action against the video platform this Saturday.
TikTok is already banned in India
TikTok is the international video platform of the Chinese company ByteDance, which operates the censored version Douyin in China. Because of security concerns - US authorities have expressed fears that the Chinese company's online network will pass on user data to the government in Beijing - the popular TikTok has been feeling political headwinds in the US for some time. Here TikTok was last checked by the Committee on Foreign Investment (CFIUS). The company has so far rejected all allegations about the disclosure of user data. Similar allegations are made by the USA against the Chinese network equipment supplier Huawei, among others.
The platform and 58 other apps from China have already been banned in India. Due to suspicion abroad, the company has been trying for a long time to separate its international platform from the Chinese version.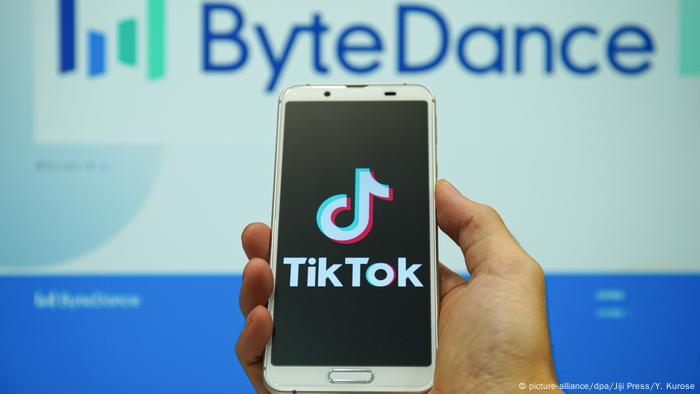 The Chinese company's video platform was valued at a staggering $ 50 billion
TikTok is particularly popular with young people and has 800 million users worldwide - in the US it should be 80 million. The video platform was created in 2017 by merging with the sing-along app Musical.ly, which became successful with a lip-sync function for videos you shot yourself.
Microsoft is interested in TikTok
Trump also made it clear to the journalists who were traveling with him that he was not in favor of a deal in which a US company would buy the American company from TikTok. According to circles, it became known on Friday that the US software giant Microsoft was interested in Tiktok. The company was negotiating the purchase of the US business, the Boomberg news agency reported, citing people familiar with the matter. Previously, Secretary of State Mike Pompeo had not ruled out a ban on TikTok in the United States. According to him, private information could get into the hands of the Chinese Communist Party.
A bill is currently being discussed in Congress that will prohibit federal employees from using TikTok on company devices. A group of Republican senators had recently expressed concern that China was interfering in the presidential election campaign via the video app. The government in Beijing could manipulate political discussions to stir up disagreement among Americans and achieve their preferred outcome, they warned. A spectator boycott at a Trump election campaign event was organized via TikTok in June.
nob / as (afp, dpa, rtr)