Which factors make a country strong?
Location factors: That is how strong Germany is
Be it as an asset provision, be it to strengthen the equity base - investors and companies alike depend on shares. For both, economic success depends on the fact that the location factors in Germany are right.
The better the framework, the more investments are made, including from abroad. If money flows into German securities, it strengthens the local stock markets - to the delight of investors. Good economic conditions and performance also increase Germany's creditworthiness. And that affects government bonds.
In a global comparison, Germany offers good location factors. This is shown by various location rankings, even if their orientation is different. The World Economic Forum compares competitiveness.
The World Bank in its "Doing Business Report, the business friendliness of states. In all cases, Germany comes out on top. This is the result of a study by the Institut der Deutschen Wirtschaft (IW) on behalf of the Federal Ministry of Economics. It is about quality as an industrial location.
Dynamically improved location factors for Germany
According to her, last year Germany was fifth among 45 countries behind the USA, Sweden, Denmark and Switzerland - and was able to increase significantly compared to previous years. This is attributed to constantly improving framework conditions.
On this point the Federal Republic was more dynamic than the other established industrial nations. 58 location factors were examined. Progress is recognized in the IW report above all in market regulation, the air traffic infrastructure, access to the Internet as well as in the areas of education and customer orientation.
Score infrastructure, innovation and reliability
The fast and reliable availability of energy, i.e. electricity, continues to be rated as good. Other studies, such as that of the World Bank, come to similar conclusions. They also see a German competitive advantage in terms of innovation. Universities and research institutions also play a role in this.
In this context, reference is also made to an important resource: human capital. Qualified specialists are available thanks to the various training courses offered by universities and the dual system.
On top of that, the surveyed foreign managers consider Germany to be reliable, safe and economically stable. The peaceful social climate contributes to this. Germany also scores well when it comes to soft location factors such as quality of life.
Factors cloud the picture
But the Federal Republic is not seen as a shining example in all respects. Negative points are, for example, the shortage of skilled workers, population development and labor costs. In addition, there is limited economic freedom, a lot of bureaucracy and high taxes.
Internet vulnerability
So the bottom line is a rather mixed picture. It comes as no surprise that Germany scores particularly well in terms of infrastructure. Much more the dynamic with which it was caught up in several areas. The need to catch up with Internet access, for example, is also confirmed.
Here, Germany is still only in the middle of the field. Electronic commerce is rapidly gaining in importance. Last year it accounted for over 12% of the total turnover of all companies.
Energy transition with question marks
Fast internet will be just as crucial as a location factor as the availability of electricity, which has been praised up to now. Germany's energy transition has not yet been reflected in the surveys.
Abroad, it is viewed with mixed feelings as a kind of experiment. Above all, the scramble over rising electricity costs as well as the debate about new routes and continued stable supply are causing astonishment.
Tax stumbling block
Last but not least, a decisive location factor is a tax system that is less complicated and discourages investors. If, for example, equity financing were to be equated with debt financing for tax purposes, the risk of companies becoming insolvent would be reduced.
And when it comes to capital investments, particularly low-yield and state-subsidized investments benefit from the tougher tax laws. At least the economic strength of Germany contributed to the fact that the DAX brought in a profit of 25% for investors last year.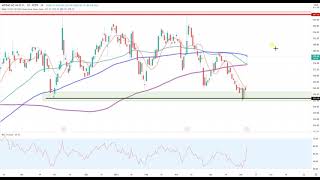 Dax30 - And now, welcome to a new edition of the John Gossens Daily Dax video newsletter. I analyze the international stock markets twice a day for you and in the morning we always start with the view… ›read more
© Verlag für die Deutsche Wirtschaft AG, all rights reserved