When should I wear white formal shirts?
Formal dress
«How do you appear on official occasions? »
At celebrations and events that affect one's own job or personal reputation, it is important to always adhere to the correct dress code. The top class of workwear is chosen for both a dinner party with your own boss and a business dinner with important business partners: the dress code "formal". You can find out how to wear formal clothes in this article.
What does "formal" mean in terms of dress code?
Simple elegance and classy style are the order of the day and evening in formal clothing. The formal attire that belongs to this dress code is without a doubt one of the most expensive and glamorous outfits that one keeps in one's wardrobe. In addition, the dress code contains a peculiarity that cannot be found in any of the other existing dress codes.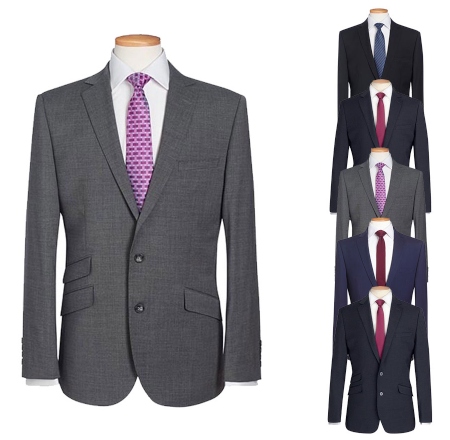 If you are in the bright public spotlight or need to represent your company or professional life, you should be able to dress in formal business fashion. For men, this means that they should have a noble and expensive formal suit on the clothes rail, while women slip into stylish cocktail dresses from time to time.
The dress code is based on the current time and, strictly speaking, is divided into two sub-categories, each with an appropriate fashion: If the public event takes place before 6 p.m., the dress code called "Morning Dress" is predominant. From 6 p.m. and at evening events, business attire changes and then the so-called "white tie" style applies. Now it should be mentioned that of course not all lords of creation need to have a sinfully expensive tailcoat on hand: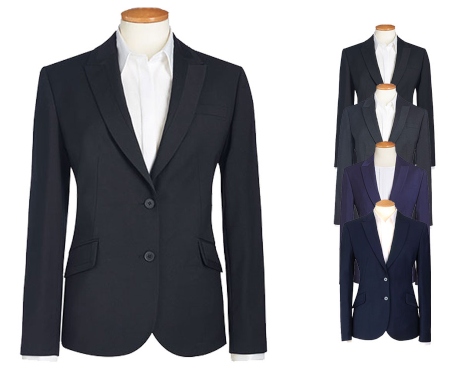 The dress code "formal" is aimed at those people who have contact with high-ranking or famous people. It is usually worn at state receptions, formal weddings or important public funerals. By the way: The "White Tie" evening wear should be taken literally by men - a white bow tie should be worn here. Without this, you will be eyed crookedly at the evening event.
Timeless elegance and luxurious classic - formal wear before 6 p.m.
If you are invited to a festivity that begins before the evening hours, you should opt for a classy and elegant wardrobe. Unusual designer clothing is just as out of place here as normal business clothing.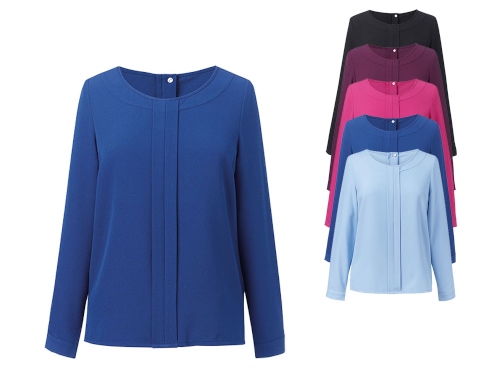 Fashion for women
Formal fashion for women is more geared towards the feminine, noble side of the sex: You are well advised here with a pretty cocktail dress as well as with the little black dress. Make sure, however, that the hem of the dress or your chosen skirt always surrounds the knee and the cleavage, if it is only intended to be subtly staged. Formal clothing stands in the sense of stylish restraint - shrill and sexy items of clothing are strictly prohibited with these dress codes!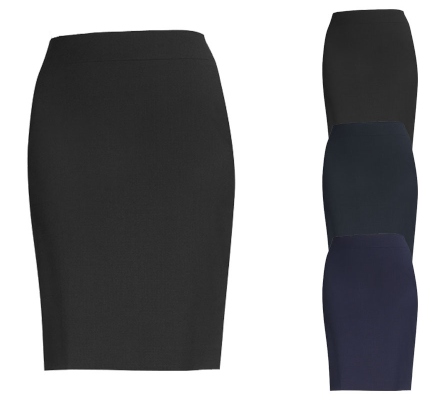 This also comes into play when choosing the right shoes: On the one hand, they should be color-coordinated with the dress or in subtle colors (white, black, gray, dark blue) and, on the other hand, they should be closed. Heel is expressly desired, but must not exceed a height of 10 centimeters. Ideally, you should wear subtle silk tights with these clothes.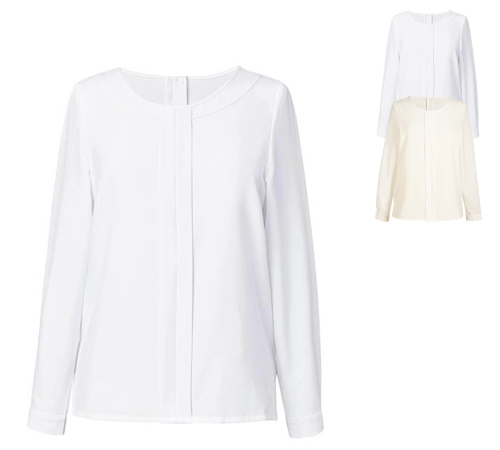 Expert tip: If you want to perfect your formal business outfit, choose elegant accessories in warm gold or rose nuances or chic silver colors. In no case should you use costume jewelry! A silk scarf or a pretty brooch can also round off formal attire.
Fashion for men
Men should always wear a suit for business outfits during daytime events. Men, too, have to pay attention to a meticulously coordinated fashion: At best, your suit has muted colors (e.g. black, anthracite, dark gray or dark blue). The shirt, tie and shoes should be matched in color and style to this. Always make sure not to use bright colors or colors that are too bright.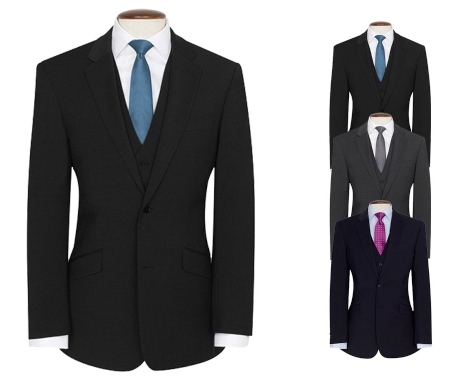 The rule also applies to stockings: These should be kept as simple as possible and must not have any patterns. In addition, your stockings should be exactly long enough that the textile completely covers the leg even when you are sitting. Overall, the men should choose a noble and dignified clothing style, which shows a certain power and a contemporary style awareness.
Haute couture and tailcoat compulsory - formal wear after 6 p.m.
If you have received an invitation to a formal event after 6 p.m., you can go to the big cinema in fashion - naturally entirely within the framework of good taste. Now you can put on robes that clearly belong to the luxurious and noble style of haute couture.
The right evening wear for women
For a festivity in the evening, the dress code of the "white tie" applies: For women, of course, this does not mean putting on a white bow tie, but it is now appropriate to appear in exclusive and luxurious clothes by well-known designers. There is a golden rule that should never be disregarded: women must always wear an evening dress, which should inevitably be long.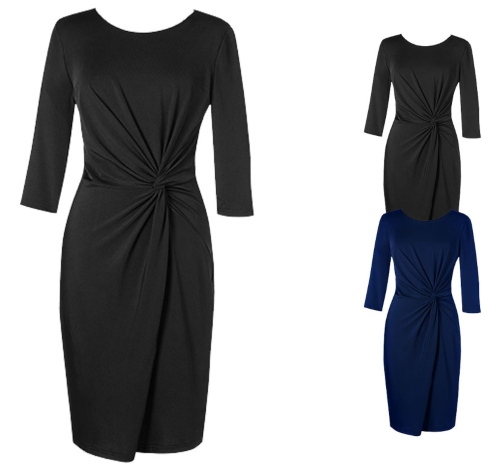 If you get cold in this dress late at night, you can put on an elegant stole or a short silk jacket. You can also perfect your business outfit with fine silk gloves and real jewelry. The make-up can now also be more festive than at the time of day, when make-up should be more subtle. If you want to put on perfume, it should be neither too sweet and heavy nor too fresh and fruity.
The right evening wear for men
In the "White Tie" - as mentioned at the beginning - a white bow tie is compulsory for the invited gentlemen. An elegant tailcoat is usually worn with this. For example, you can wear a black tailcoat, with which you combine a white vest made of the finest cotton piquet.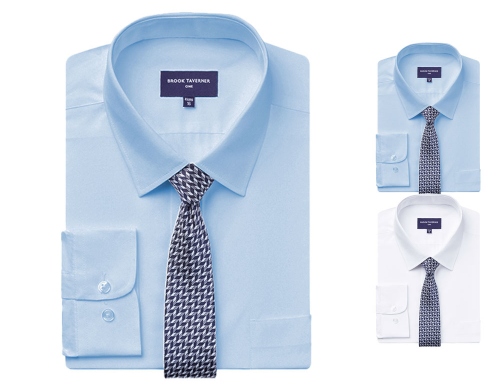 Under the tailcoat you should wear a white, long-sleeved shirt, which is ideally also made of piquet fabric. The black, classic tailcoat is paired with black (preferably shiny) patent leather shoes, which should be worn just as inevitably as black knee socks. If you like, you can perfect these clothes with white gloves.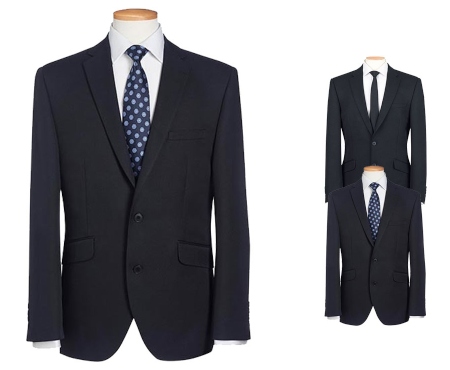 If headgear is expressly desired or optional, a black cylinder is recommended. Men shouldn't use perfume with this dress code: a subtle, high-quality after shave is the better choice here.
Don't use the formal dress code: this is undesirable
In both evening and business attire, women should under no circumstances show bare legs: wearing skin-colored tights is mandatory and cannot be replaced with stockings, nylon stockings or patterned items.
In addition, formal fashion among women insists that fabrics such as jeans, corduroy or inexpensive cotton are not worn. The formal clothing of men is a clear no-go to patterned or light-colored suits.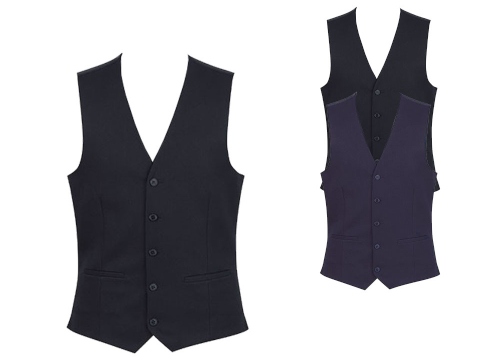 Wearing a tailcoat before 6 p.m. is also a real faux pas and should be avoided. Colored vests, polo shirts, light-colored socks or even sneakers, men's sandals and leather boots are also not in the sense of business fashion.
Evening WearSuitBlazerBlousesBrook TavernerBusinessWomenDress CodeFormalFormal WearShirtsMenDressClothesSkirtSakcoVest2021-03-01