Still growing Stack Exchange 2016
Mainstream support for Microsoft Exchange Server 2016 will end on October 13, 2020
For those of our customers who have Microsoft Exchange Server 2010 or 2016 installed in their environments, the October 13 an important date this year.
As already explained in detail in our blog article, support for Microsoft Exchange Server 2010 ended on that day. This means that no more bug fixes or security patches are provided for this version of Microsoft Exchange Server. This affects all organizations that use Microsoft Exchange Server 2010 - including those that work with Microsoft Windows Small Business Server 2011. Possible alternatives and recommendations for action can be found in the blog article.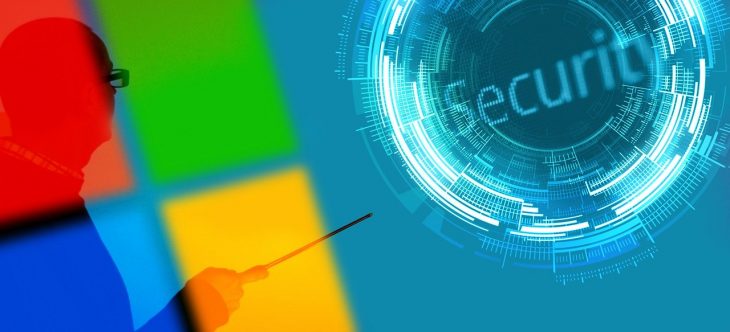 October 13, 2020 also marked an important date in the support lifecycle for Microsoft Exchange Server 2016, as general support ended on this day and the product is now in the extended support phase. In extended support, Microsoft Exchange Server 2016 no longer receives feature updates, but only updates that are defined as critical, which are usually important security updates.
End of cumulative updates
At the same time, the quarterly release cycle of the cumulative updates for Microsoft Exchange Server 2016 ended (Cumulative updates or CUs; cumulative because a CU contains all updates from previous CUs). The release of the last regularly scheduled cumulative update (CU19) is in December 2020. The installation of this cumulative update is important in several ways.
On the one hand, critical updates from Microsoft require that a currently supported cumulative update has already been installed. By default, Microsoft will continue to support the previous CU for a further three months when a new cumulative update is released. Support for the current cumulative update (CU18, published on September 15, 2020) with the release of CU19 in December 2020 will end in March 2021. From this point onwards, critical updates for Microsoft Exchange Server 2016 require the previous installation of CU19. Therefore, in addition to the support aspect, it is also important for security reasons to keep your Microsoft Exchange Server environment up to date. In addition, this is also required for the implementation of hybrid environments consisting of Microsoft 365 and local Microsoft Exchange Server environment.
On the other hand, the installation of a currently supported Microsoft Exchange Server CU is also important for MailStore customers. We recommend that you always use the latest version of our MailStore products, because these versions are also cumulative with regard to the improvements they contain and contain all security and bug fixes from earlier versions.
However, our many years of practical experience have also shown that problems that occur during the operation of our products are often caused by the infrastructure surrounding them and not in the product itself. Therefore, it is also recommended best practice on our part to keep the other components of our own infrastructure, such as operating systems, but also e-mail servers such as Microsoft Exchange Server 2016, also on a level supported by the respective manufacturer, in this case Microsoft . This is the only way to determine, when analyzing a support case, for example, whether a suspected error can be found in our software or in the e-mail system it has addressed. An up-to-date test system is also mandatory when working with the manufacturers of these systems for error analysis. The quality assurance measures and tests at MailStore Software GmbH also run against such current systems.
Conclusion
In summary, IT managers should have days like the October 13, 2020 take this opportunity to critically question and check whether your MailStore and Microsoft Exchange Server environments are up to date. A current MailStore Update & Support Service is just as important here as an up-to-date IT infrastructure, in which Microsoft's cumulative updates play an important role. Since new security gaps are discovered in the IT world every day, it is of course important to regularly check the software used and keep it up to date, even without such a specific date. This is the only way to guarantee not only perfect functionality, but also IT security. With the end of mainstream support for Microsoft Exchange Server 2016, IT managers should also keep in mind that its extended support will expire in October 2025 in order to plan the move to a new email server in good time. Thanks to their archive and according to the motto "archive instead of migrate", MailStore customers can easily take the e-mails from the old e-mail system with them when switching to the new e-mail system.
additional Information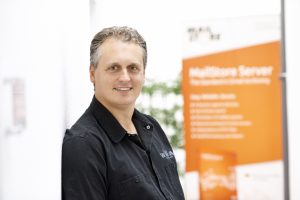 About the author:
This article was written by Björn Meyn. Björn is Product Manager at MailStore Software GmbH.
share
---